This listing has ended.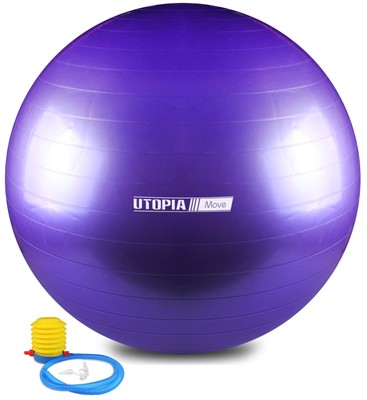 Similar items you may be interested in
Sporting Goods > Fitness, Running & Yoga > Fitness Equipment & Gear > Exercise Balls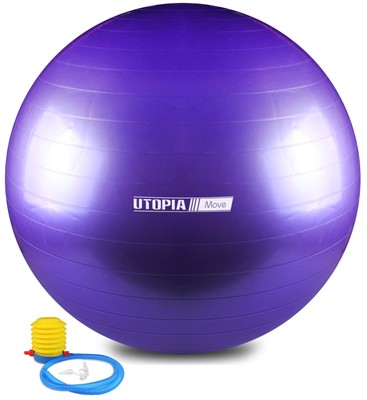 Similar items you may be interested in
Description
Anti Burst and Slip Resistant Yoga Ball - Exercise Ball - Fitness Ball - Total Body Balance Ball - By Utopia Home Product Features Yoga ball 1 ball pump included Constructed from durable and resilient PVC material that makes it burst resistant and allows you focus entirely on your exercise Counter weights up-to 1000lbs that let you to undergo complex core and strength training regimes that tone and tighten your body Fine-distant lining design and strong material can be used on rough and uneven surfaces without any anxiety of misbalance Perfect for providing great stability and balance to your body Product Specifications Shipping Information: View shipping rates and policies Why you Should Buy from Us? We are a Trusted Seller with Great Feedback Quick Shipping and Tracking BIG Discounts Excellent Returns Policy The BEST Customer Service Shipping & Returns We Ship Worldwide! 14 Day Money Back Return Policy Items Ship within 24-72 Hours Get Your Purchase FAST! Product Description Your Ultimate fitness and training partner.Yoga Ball is designed to carry exercises that are not just complex exercises for your body but also provide great stability and balance to your body.

That's why Yoga ball is made specifically keeping in consideration your needs and the surfaces that you may use it upon. • Weight Resistance: 1000lbs • 1 Ball pump included Thank You For Your Business!