This listing has ended.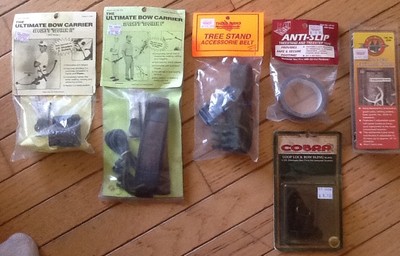 Similar items you may be interested in
Sporting Goods > Hunting > Hunting Accessories > Other Hunting Accessories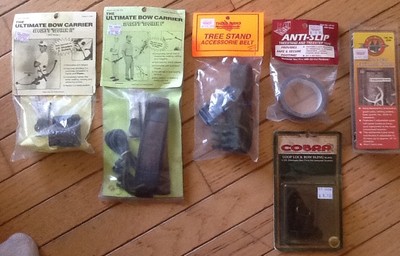 Similar items you may be interested in
Description
Time to start lotting off thousands of $$$$ of new items from a now closed sport shop.

I will list whats in each lot.

This lot retails over $63.00 from prices a few years ago.

You will get one of each of the following:THIRD HAND TREE STAND ACCESSORIE BELT, 5 belt with 4 accessorie clipsPine Ridge Hunt N Gear Hanger with 3 adjustable hooksCobra Loop Lock Bow SlingCir-Cut Anti-Slip Treestep tape 3/4" x 48" roll.

Provides a non slip finishThe Ultimate Bow Carrier , Spechts SPOILER 1 The Ultimate Bow Carrier ,Spechts SPOILER II . ALL THESE FOR YOUR WINNING BID ! Buyer to pay $ 6.95 shipped Priority Mail to US destinations.