This listing has ended.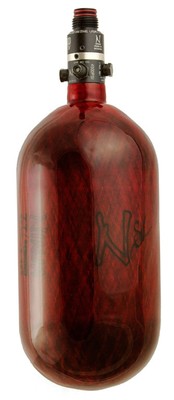 Similar items you may be interested in
Sporting Goods > Outdoor Sports > Paintball > Air Systems & Accessories > N2 Tanks & Accessories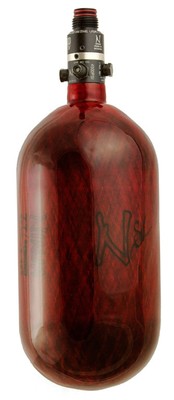 Similar items you may be interested in
Description
About Us Shipping & Checkout Trust Guard Certified Our Products Search Our Store: all the way to and it will add another bullet to the list. 7. Important eBay Rule: If your category names contain keywords, eBay wants you to use images instead of text so you dont mess up their search results.

Read eBays policy before you decide what to do: http://pages.ebay.com/help/policies/listing-keywords.html --> Ninja Paintball SL Carbon Fiber 77ci/4500psi Air Tank w/ Pro V2 RegulatorNinja SL Carbon Fiber Air Tank w/ PRO V2 Regulator Features90 cubic inch bottle and 4500psi5 year hydroSuperlite bottleD.O.T. approved Trust Guard Certified Ultimate Paintball is Trust Guard Certified: In order to receive a Trust Guard Certified Seal, Ultimate Paintball must meet all of the requirements for the Security Verified, Privacy Verified, and Business Verified Seals, plus a managing member of the company must have their address verified by Trust Guard, in addition to providing an additional phone number and email.

How many other sellers take this many steps too make sure you are protected, we do.

Shipping We ship out very fast either same day or next business day once we receive payment.

For orders placed and paid before 1pm central time we normally get them out the same day.

A tracking number will automatically be emailed to you once the order is shipped.

We do offer combined shipping add only 1.50 per extra item unless the item(s) you are purchasing are free shipping.

We offer several shipping options - Economy which is shipped Fedex SmartPost 3-8 business days, this is first shipped by Fedex to your local Post Office, then your Post Office will deliver the package.

If you are not home you will need to go to your local Post Office to pick up your order.

Standard is shipped by Fedex Ground 1-4 business days for delivery, 2nd Day Air is shipped by Fedex 2 Day Air and Next Day Air is shipped by Fedex Next Day Air.

Return Policy Ultimate Paintball wants you to be happy with your purchase.

All our products are brand new factory sealed.

We will take back any item within 30 days for a refund minus shipping if it is factory sealed unopened and in original condition.

We will exchange accessories that are covered under warranty.

All markers are covered under warranty from the manufacture.

All returns require our approval first, please call 1-877-999-7682 or use the ask a question at the bottom.

All of our markers come with at least a 90 day parts and labor warranty and most of our markers come with a one year parts and labor warranty - please contact the manufacturer for warranty repair or replacement.

No refunds on any opened packages, it will be exchanged if still under warranty. & Checkout 1. Use EBay checkout to complete your purchase.

Click the Pay Now button at the top. 2. Payment must be paid within 2 days of auction end.

Thank You. 3. Use Paypal and pay with credit card, instant payment, or echeck.

Ultimate Paintball has extended Paypal protection, we can ship to any address used in your Paypal account as long as Paypal says it is ok to ship. 4. If you have questions please call 877-999-7682 or use the Ebay ask a question at the bottom.